Get the best deals on cyber monday
Cyber Monday is a marketing term created by the marketing companies to encourage people to shop online. It is the Monday after the thanksgiving holiday in the United States. In 2019, cyber Monday date is December 2. On cyber Monday you can find great deals and discount codes from your favorite online stores all year long. Start shopping on cyber Monday and enjoy the great deals.
Is Cyber Monday worth it?
Short answer is "yes". We have seen more deals on Cyber Monday than Black Friday in previous years. In 2017 and 2018, most products have been listed more than 30% off from their market price. Most of the people think that "Black Friday" is the only day to find great deals. You can also find more deals with big discount on Cyber Monday. Amazon, Walmart and eBay offer some excellent bundles and promotions on their websites on December 2. Cyber Monday gives you another chance to save money on tech, home goods, clothing, toys and other deals that you might've missed while recovering from Thanksgiving dinner. Cyber Monday has proven that it is one of the more important online shopping day in the last two years
What will be the Best Cyber Monday Deals?
Just like previous years, we are predicting that best retailors such as Amazon, eBay, Walmart, John Lewis and even apple and Samsung will discount of their newly launched products on this cyber Monday. They were the biggest price droppers in previous years.
Here we have listed top 8 products that we expect to be better buys on Cyber Monday.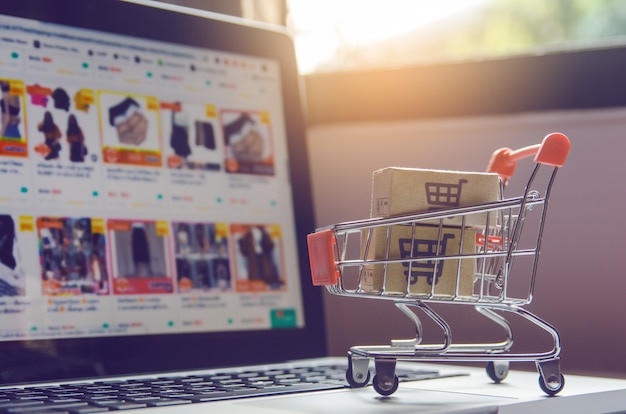 ---
Televisions
Are you looking for a smart TV? It is time to buy a bigger version of the television. You can deal with most trusted manufacturers like Sony, LG and SAMSUNG. We are predicting that more than 30% off for the television on this Cyber Monday. If you don't have 4K TV in your home yet or need the best version of 4K TV, don't miss this opportunity. Sometimes, selecting 4K television on Cyber Monday can be hard. There are so many models with big offers. According to the Recent history of sales, products, and special deals we expect to see high demand on 4K HDR TVs, especially for 55-inch to 65-inch models, as well as 70-inch television.
Mobile Phones
IPhone 11 pro and max is the recently launched series. So we cannot expect a great discount on this series. However we expect iPhone "X" series will be discount more than 15% on Cyber Monday. As well as Samsung S10, S9 and S8 prices will drop. Galaxy Fold is the newest phone in Samsung. So S series may be extra cheap come Cyber Monday.
Laptops
In 2018, Amazon offered up to 25% off for the laptops. Although that doesn't seem like much they have sold thousands of laptops all over the world. So we can keep a hope in this year they will do something better than previous years. You can buy a super laptop at cheap price. Find the best retailor that offering laptops for the best price. However Black Friday is the best day to try for a good laptop deal, Cyber Monday is a close second.
Sound system
Cyber Monday provide the best opportunity to buy a sound system at lowest price. Whether searching for a full sound system, Bluetooth speakers, and portable sounds it is the great opportunity. You can buy bundle of speaker sets or package. It gives you more than 25% discount prices.
Clothes
The real big discount is going for the clothing, shoes and accessories. You can buy cloths 50% off. It is amazing. Find the great deals and discount coupons for the big opportunity. The early bird catches that last item in your size, so make sure you don't miss out the best offers.
Toys
We expect to see the more deals on Cyber Monday than Black Friday. There are few surprises in every year, even this year. We can predict that big sellers will drop the toys prices more than previous. If you're searching for toys, look to Amazon to take up to 50% off for a thousands of products. And also, keep an eye on the Walmart. They sold Funko figures for as little as $2 in last year.
Beauty Products
Amazon is sure to have beauty deals with more than 20% off. In the last Cyber Monday most of the retailors offer more than 40% discount for their beauty products and Bath & Body Works. On this Cyber Monday, we Expect beauty products to be big with hundreds of retailors. If you have no way to shop on Monday, Black Friday is your next chance. If it's anything like last year (2018), we expect around 50% discount for the beauty deals on that day.
Smart watches & Fitness Trackers
There will also be tempting deals on smart watches and fitness trackers including apple watches and Samsung wearables. Entertainment options are sure to be on everyone's list. In the last Cyber Monday Amazon offered 28% off for the Apple watch series 3. In this year, we expect more than 25% off for both watches and fitness trackers.
we can expect thousands of deals during Cyber Week. Look for discounts on clothing, electronics, housewares, toys, tabletop games, movies, beauty products and more.
Be Attention
Some products can be with different prices. Use the price comparison engine and find the best price for your purchase.
Cyber Monday deals only for limited days. It will e end on December 7 or 8. Some deals are released with limited quantities and finished in two or three minutes. Make sure to be prepared with product list which you need.
Scammers are everywhere and Cyber Monday is a Gold Mine for them. Best thing is purchase what you need only from trusted sellers.
Cyber Monday is great to buy a lot of tech products, but not all products. Some consumer gadgets tend to see their biggest offers on Black Friday. Analyze the previous deals and think yourself what is the better.